Introduction
Scope
Following the successful discussions in the past 12 IIB conferences, various issues related to the interfacial phenomena in solids will be covered. We especially focus on the atomic-scale characterization and properties of interfaces, including atomic level modeling, microscopy, spectroscopy, thermodynamics, mechanical, electrical and magnetic properties.  This conference is devoted to exposition of recent advancement and outlining future directions in the field of solid-solid interface science.
Sessions
Structural characterization of interfaces I:   atomic structure
Structural characterization of interfaces II:  electronic structure
Theoretical modeling of interfaces and related phenomena
Grain boundary engineering in metals and ceramics
Phase transformation and thermodynamics of interfaces
Segregation, diffusion, migration and high temperature phenomena of interfaces
Surface properties and wetting
Interfacial phenomena in energy materials and devices
History of interface studies: Past and Future
Program,Poster Session
The symposium has oral presentations in a single session and poster presentations. A plenary lecture and invited talks are presented in the oral session and all the contributed papers are allocated in the poster session.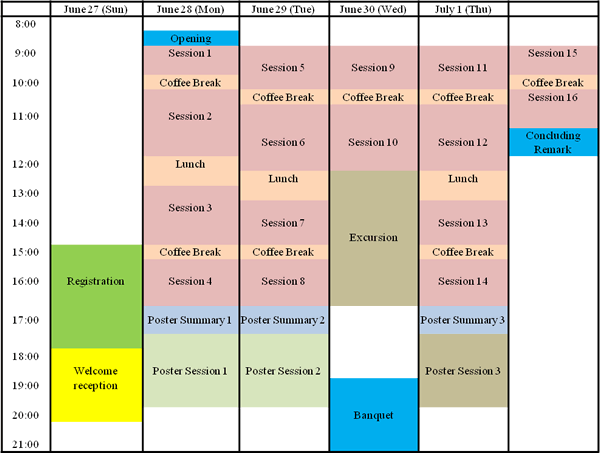 Organization
Conference Chair
Y. Ikuhara (U. Tokyo / JFCC/ Tohoku U. WPI, Japan)
Honorable Advisors
H. Yoshinaga (Kyusyu U.)
S. Miura (Kyoto U.)
T. Watanabe (Tohoku U.)
T. Sakuma (Kochi U. Technology)
International Advisory Board
P. Bristowe (U. Cambridge, UK)
C.B. Carter (U. Connecticut, USA)
M. W. Finnis (Imperial College, UK)
S. Hashimoto (Osaka City U., Japan)
J. Howe (U. Virginia) USA)
W. Kaplan (Technion, Israel)
A. King (Purdue U., USA)
P. Komminou (U. Thessaloniki, Greece)
S. Lartigue-Korinek (France)
D. Medlin (Sandia Nat. Lab., USA)
D.A. Molodov (RWTH Aachen U., Germany)
V. Paidar (Academy of Sciences of The Czech Republic)
S.J. Pennycook (Oak Ridge Nat. Lab., USA)
B. Pond (U. Exeter, UK)
E. Rabkin (Technion, Israel)
V. Randle (U. Wales Swansea, UK)
M. Rühle (MPI, Germany)
D. Seidman (Northwestern U., USA)
A. Serra (Poly.U.Catalonia, Spain)
L. Shvindlerman (I. for Solid State Physics, Russia)
D. Srolovitz (Institute of High Performance Computing, Singapore)
B. Straumal (I. for Solid State Physics, Russia)
J. Thibault (Université Aix-Marseille, France)
T. Tomsia (Lawrence Berkeley Nat. Lab., USA)
Y. Ikuhara (U. Tokyo / JFCC/ Tohoku U. WPI, Japan)
Local Organizing Committee
*M. Kohyama (AIST)
*T. Yamamoto (U. Tokyo)
M. Nishida (Kyusyu U.)
H. Nakashima (Kyusyu U.)
S. Tsurekawa (Kumamoto U.)
M. Yoshiya (Osaka U.)
I. Tanaka (Kyoto U. / JFCC)
H. Inui (Kyoto U. )
N. Tsuji (Kyoto U.)
K. Matsunaga (Kyoto U.)
N. Tanaka (Nagoya U.)
S. Muto (Nagoya U.)
T. Hirayama (JFCC)
S. Kitaoka (JFCC)
K. Hiraga (NIMS)
K. Hono (NIMS)
T. Mizoguchi (U.Tokyo)
S.D. Findlay (U. Tokyo)
F. Wakai (Titech)
M. Kato (Titech)
S. Onaka (Titech)
H. Miura (Elect. Commun. U.)
K. Ushioda (Nippon Steel)
R. Monzen (Kanazawa U.)
J. Koike (Tohoku U.)
T. Furuhara (Tohoku U.)
H. Kokawa (Tohoku U.)
S. Tsukimoto (Tohoku U.)
J. Echigoya (Iwate U.)
S. Ohnuki (Hokkaido U.)
S. Watanabe (Hokkaido U.)
*Superviser
Secretary General
N. Shibata (U. Tokyo)